Trainings and Seminars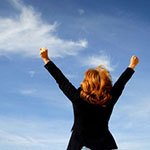 Course in Self confidence
For us Self confidence is about the right amount of confidence, founded in reality and on true ability. Low self-confidence or over-confidence doesn't feel right and brings a lot of discomfort and hard feelings.
Its important to understand that you have the power to improve your confidence level for having more fulfilled and comfort life.
The program consist of four mornings. Each morning starts with a short sharing followed by a lecture, then an active exercise, finishing with an end group discussion to incorporate what we were doing and how to do things in real life. Short summary of mornings to come:
Read more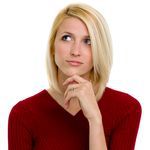 Skills to develop: Intuition, Thinking Skills, Action
We are pleased to invite you for the Try Outs of our new intuition and thinking skills trainings. To explore yourself, get support, and just have Fun! Three mornings of insights and learning.
1) The first session is organized primarily to learn more about your Intuition.
2) On the second session we will explore Thinking Skills using the model of "dreamer, critic and realist".
3) And on the third session we will work on how to put it all in action.
Read more