Self Confidence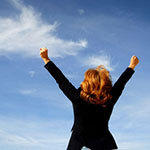 For us Self confidence is about the right amount of confidence, founded in reality and on true ability. Low self-confidence or over-confidence doesn't feel right and brings a lot of discomfort and hard feelings.
Its important to understand that you have the power to improve your confidence level for having more fulfilled and comfort life.
The program consist of four mornings. Each morning starts with a short sharing followed by a lecture, then an active exercise, finishing with an end group discussion to incorporate what we were doing and how to do things in real life. Short summary of mornings to come:
DAY 1 PREPARATION
Introduction to self confidence, discussion and confidential exercises that would help to understand of where you are now and help to find of where you want to go. To build a good foundation for self-confidence we need to build a solid foundation by accepting our achievements, strengths, by knowing what is important to us and by setting goals.
DAY 2 MANAGING MIND
Managing mind by positive thinking, learning to see your pitfalls, where does the self doubt come from, turning negative inner voices into positive ones. Face fears, handle failure and work with them instead of being paralyzed.
DAY 3 BODYWORK
Our body is a reflection of our inside and non verbal communication tells in most cases far more than our verbal communication. So it is important to pay attention to that. To be self-confident you need to be comfortable with your own body!
DAY 4 ACCELERATION TOWARD SUCCESS
By this stage, you'll feel your self-confidence building and its important to sum up results, continue managing your mind and learn to make bigger step in making the goals a bit bigger as it never ends. Self-confidence needs constant practice, constant appreciation and knowing that you are doing the right thing for yourself!
DATES AND TIME
Four mornings from 10:00 till 13:30.
ORGANIZED BY
Lisette Breukink, member IWC — Entrepreneur, Clinical Psychologist, Business Consultant
Elena Egina — Gestalt-therapist, Business Consultant
PRICE
10.000 Rub for 4 mornings, being 2500 Rub per one seminar.
maximum 12 participants
REGISTRATION
Please confirm your attendance by calling us:
Lisette: +7 (921) 888 96 11
Elena: +7 (921) 324 99 32​
We will be happy to see you on our Seminars!